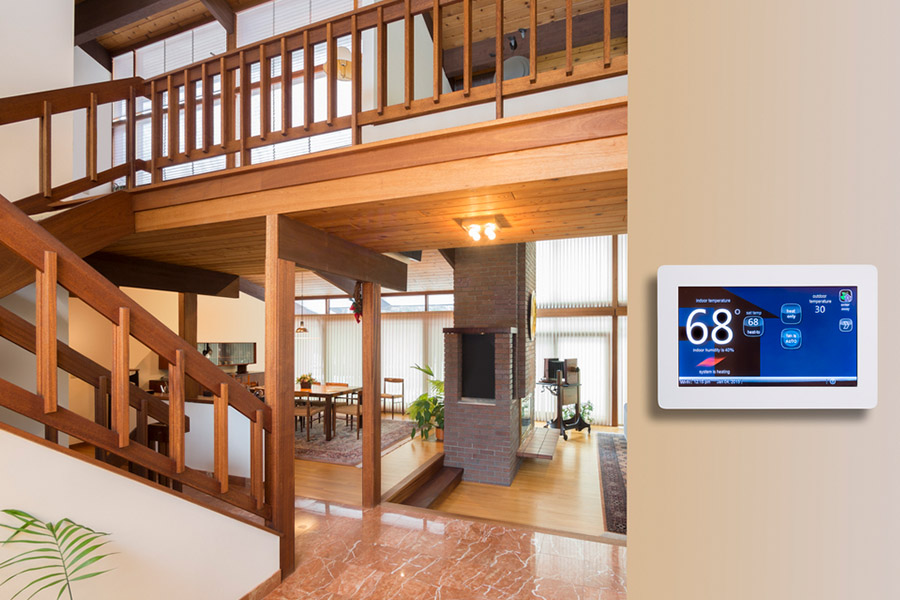 Does It Make Sense To Install A Smart Thermostat In Dayton?
The latest smart thermostats have progressed well past the point of being just a basic mechanism for regulating your HVAC system. If you would like to install a smart thermostat in Dayton, you're going to get a wealth of comfort with far less hassle. Featuring Wi-Fi, sensors for multiple rooms, and the convenience of home automation, these revolutionary controls will reduce heating and cooling costs and improve your home's overall comfort and safety.
What Are Smart Thermostats In Dayton?
After your install a, your smart thermostat will run in a similar manner as your old one in the sense of core functionality. The look may be sleeker, but you'll have the same ability to glimpse the current temperature. You will still increase or decrease the temperature directly at the unit, and it still offers the ability to switch between cool, heat, and fan.
However, if you install a smart thermostat in Dayton, you will benefit from a whole host of advanced features. This is due to the fact that your home's comfort control is wirelessly linked into another network within your home, like your virtual assistant or your home's security system. Using a central interface or smartphone app, you are able to prearrange your smart thermostat to adjust your home's temperature settings by itself at specified times or to act in response to input from another device. The bottom line is a house with enhanced comfort and energy efficiency.
Why You Should Install A Smart Thermostat in Dayton
There are various reasons to upgrade your traditional thermostat to a smart thermostat:
● Simple management through a cell phone app. Manage the thermostat no matter where you are through a smartphone app such as ADT Control. Is it a little too warm when you're struggling to get some rest? Just access the app and lower the temperature while staying in bed. You can also monitor your house's temperature when on holiday with family, and alter the temp to save energy when nobody's there.
● Set a schedule. Your smart thermostat can be configured with a schedule for your HVAC system. Program multiple temperature changes to complement your daily life. Lower the temperature for bedtime, then increase it again in the morning an hour or so before you start your day. Or create different scenes for certain situations -- such as a scene for entertaining or a scene for when you have a fire going in the winter.
● Lower utility bills through home automation. One of the best things about smart thermostats is that they can reduce energy expenses. Because you can effortlessly adjust temperature settings as needed in regards to seasonal changes, weather events, or specific times of the day. There's no need to spend excess energy heating a vacant residence. Additionally, when implementing schedules, your smart device changes the temp automatically. Many energy providers are known to provide incentives and rebates on select models.
● Use voice commands to manage your smart systems. If you elect to install a smart thermostat in Dayton, you can also configure it to work with a Google or Amazon AI assistant. This allows you to manipulate your home's comfort without even using your hands.
● Join your thermostat to other home automation components. In the event your smart thermostat is integrated within a comprehensive home defense package, you can connect all your components into a unified network. This could help safeguard your house when disaster strikes. To illustrate, you may program your thermostat to activate the ventilation fan if your smoke detector is triggered.
Upgrade Your Home With A Smart Thermostat In Dayton Today
When your current thermostat fails to satisfy your home comfort requirements, you should upgrade to a versatile smart model. These wirelessly connected components are sleek, a cinch to control, and can save money over the long haul. You stand to reap the most benefit when you combine it with an advanced home security system. Reach out to us today at (937) 230-5750 or complete the form on this page to request your smart thermostat in Dayton.
Cities Served Around Dayton By Secure24 Your Local ADT Authorized Dealer